Our first dream project under the Spanish sun
We called our Spanish home 'Villa Pepita'. Pepita translates to 'seed': so the seed was planted. Mike and Simone have grown it into the fantastic holiday home it is today with 4 bedrooms and 2 bathrooms…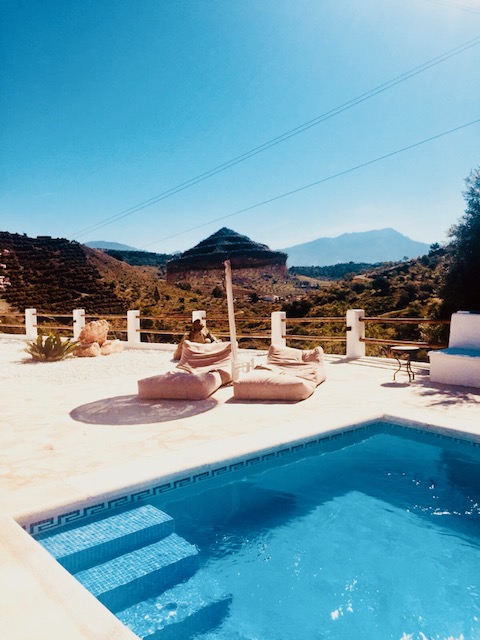 There is a lovely heated swimming pool, nicely decorated with sun beds, lounge sofas, an outdoor shower, parasols and a large covered terrace. This is a wonderful place with spectacular views over the green mountain landscape with a total area of no less than 9000m2.
Both during the day and in the evening it is as quiet as a mouse and you can enjoy the privacy that is so characteristic of this luxury villa. From all private terraces you have a beautiful view of the mountain 'Maroma'. And every day you see the local shepherd grazing his goats on the neighboring meadows…
If you have enjoyed the luxury and tranquility of Villa Pepita for a few days, you may be ready for a nice trip nearby. The location of this holiday home is ideal: 30 minutes away from various beaches and both golf resorts and cultural attractions are less than an hour's drive from Villa Pepita.